Headstones.
Design Headstone.
Our story and vision
About Forever Shining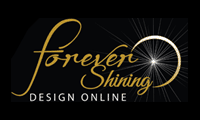 We understand that memorial products are created to commemorate a person's life and to preserve their memories.
We aim to assist you in creating the perfect memorial to the wonderful life they lived and memories shared.
Our staff are friendly, understanding and professional.
Our team have extensive knowledge of all our memorial products so please feel free to contact us if you are unsure.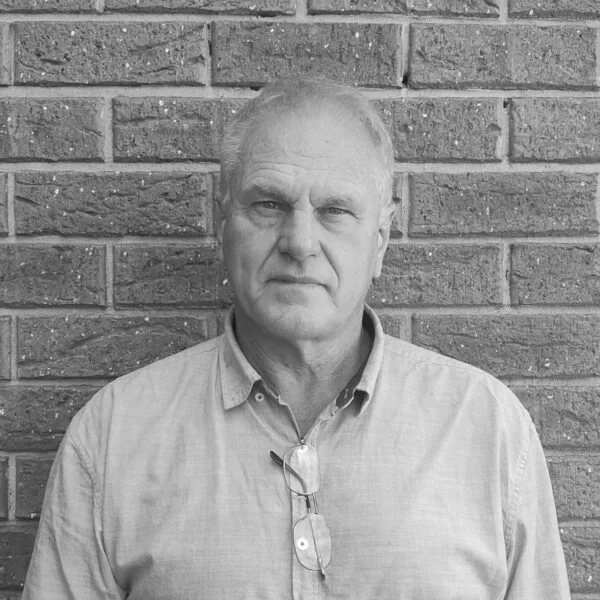 At Forever Shining we take the utmost pride in the service we give and the memorial products we sell.
Albert De Boer,
director of Forever Shining
Forever Shining are leaders and innovators in the design and construction of memorials.
We are constantly developing our systems to keep up with current day standards for the last 15 years.
Our customers can easily access our unique, Internet design and ordering process that enables them to personalize their order with memories and features pertinent to their deceased loved ones, all from the comfort of their favourite place. Home.
Customers can edit, save and order from their homes without the need to travel to one of our locations.
The concept for the Design System came from our increasing demand for customers to visualize their memorials, especially those who live in remote areas where the nearest stonemason could be several hundred miles away, or even in an entirely different city.
Our online design system allows you to construct a memorial in a real-time, seeing it come to life right before your eyes in your web browser.
A complete 2D and 3D Design Solution
Design Headstone online
to get the discount price
Save & Edit, Send to Family
5K + motifs to use in the design
Realtime design and instant price
Unlimited designs options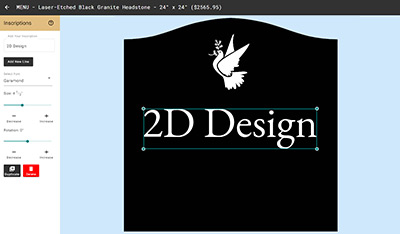 ★ Best for mobile phones and tablets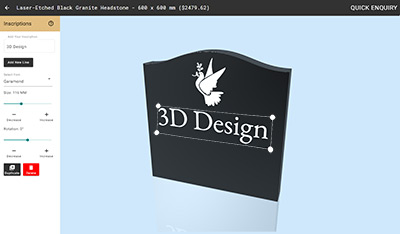 ★ Best for desktops and laptops
Our unique Design Your Own system gives you freedom to design your Headstone without leaving home. Design anywhere, anytime and order Headstone online.
Do not pay for countless appointments and designers. Simply exercise your creativity with our Design Your Own online design tool.
Design Your Own app allow you to design and order memorial products online. It's quick and easy with instant pricing.
Headstone Purchasing Tips
Tips for Designing and
Buying a Headstone
The final cost of a headstone will be dependent upon the size, material used, lettering, artwork, inlays, customization and accessories included - such as flower pots or memorial lights.
The first step is to check the cemetry regulations on the size and type of headstone they allow.
Some cemetries restrict the materials permitted for example to granite or bronze.
Find out if the cemetry has a preferred installer.
A recommended installer should hold the correct insurances and the installation should comply with the cemetry's regulations, thus ensuring longevity of the installation.
Material choices can be limited if purchasing through a cemetry stone mason or the cemetry itself.
Granite headstones are favored by most purchasers over marble due to its durability, ease of maintenance and ability to be laser-engraved.
Compare prices. Headstone purchasing can be expensive.
Online manufacturers offer an automatic price calulation with no hidden extra costs and many will ship for free. Purchases should be made through secure sites only. These can be identified by looking for the 'lock' symbol prior to purchase and by only using sites with reliable payment methods such as Stripe or PayPal.
Be aware of additional costs such as cemetry fees, delivery costs and installation. Delivery fees are often included in the price of memorials purchased from online retailers.
Technological advancement in the memorial industry has allowed for much greater customer choice.
Forever Shining allow you to design your Headstone in a comfort of your own home allowing you to design unusual, original and contempory memorial designs.
Register or Login to Save the Design
My Account
In order to Save the Design, send it to Family or a friend you need to create an Account.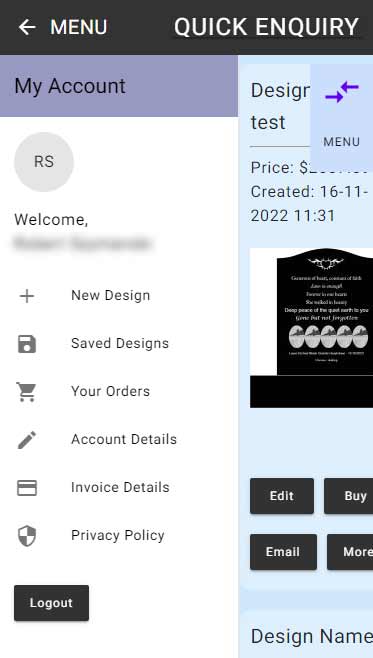 ★ Click the button to Login or Register
My Account
Headstones for graves
Headstones and Monuments
At some point in life everyone must deal with the harsh reality of bereavement. Nothing can prepare you for the loss or how cope with it. One time honoured method of celebrating the life of the deceased and marking their passage is to hold a burial or remembrance ceremony and to create a lasting marker at a place of remembrance.
This ceremony is our last opportunity to spend time with and farewell our loved one. Time is spent planning and organising a service to honour the memory and creating a ceremony which our loved one would be proud of.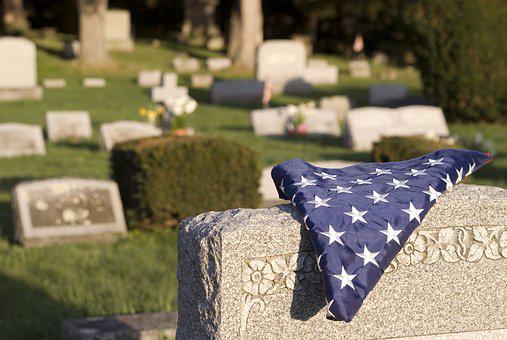 From the earliest times our departed have been treated with devotion and respect, their remains cared for and interred in special places. With the advent of modern religions, places of worship and their grounds become the final resting place of many. Overcrowding eventually led to the establishment of cemeteries in suburban areas.
Today funeral companies offer a wide variety of services and options. Choice is available in style of service and original and highly personalised ceremonies can be performed. Designs of graves and the materials in their construction are changing to reflect the use of both modern and traditional materials. Family members now have the option of creating a lasting, unique and highly personalised memorial to their loved one.
There is a wealth of companies providing customers with various types of grave markers. Terms used can be confusing. Headstones, memorials, tombstones, gravestones and monuments are all used interchangeably. No longer does the size of memorial reflect personal wealth or position in society.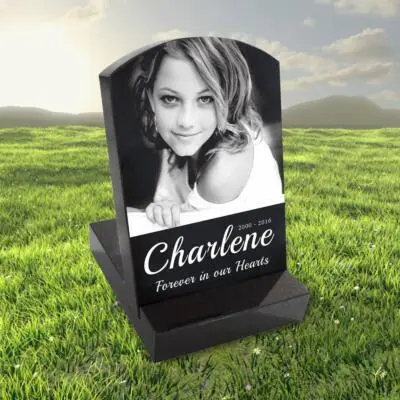 Designs and carvings have changed to reflect more modern values. Carved symbols have become more optimistic, such as angels and floral designs. The availability of durable granite offers not only a longevity, which ensures the text will not become illegible, the advantage of being available in a diverse range of colours and also the added advantage of being more affordable.
Granite is considered to be of enduring beauty and perfect for the remembrance of those who we lost. Other traditionally used materials such as as marble, sandstone or even cement are declining in usage due to their lack of resilience to weather conditions.
Careful thought should be given to the memorial design as it is to be the lasting tribute to the life of a loved one. An upright stone is the most traditional type of headstone. A flat headstone is either set flush to the ground or it can be raised slightly off the ground.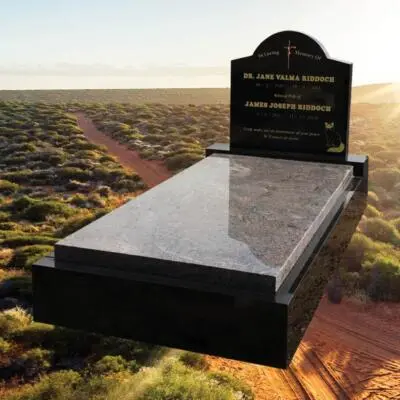 Kerbed headstones are recommended to customers who are looking for a less traditional memorial. Kerbed headstones are also longer and bigger, allowing more space for personal expression. This makes them a more suitable for individual designs. Grave sites can be single, double or accommodate multiple burials and have memorials to suit.
Bronze, like granite, is known to be resilient, durable, low-maintenance and impressive. Although bronze grave markers are long-lasting and stylish, they are very expensive.
Stainless steel elegant headstones are becoming more and more popular. Stainless steel offers the added beauty of a polished mirror finish. Modern memorials allow for designs incorporating photographic images, laser engraving, glass, vitreous enamel and personalised motifs.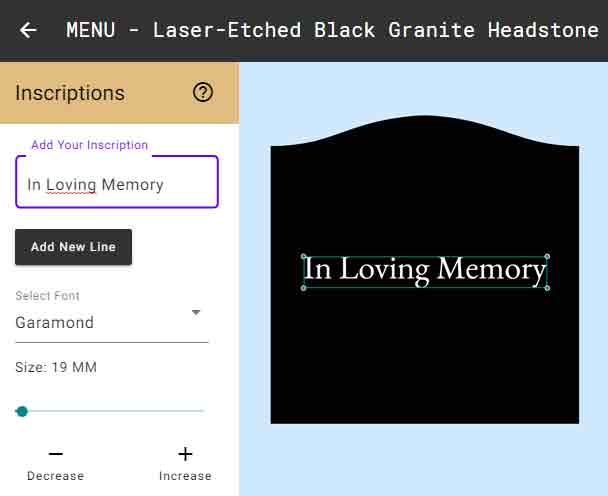 Text can be added to the memorial design. It is a vital part of the memorial design and itis essential that the wording can be read clearly and is durable. Inscriptions can be added to granite by traditional hand engraving. Payment is made on a per-letter basis and as such can this can become a very expensive aspect of the design. An alternative is to use laser engraving. This option gives a vast choice of fonts which are long-lasting and more aesthetically pleasing. Memorial plaques added to headstones can offer another solution. These can be made from bronze, ceramics or vitreous enamel but will need to be cleaned, otherwise they will be subjected to oxidization.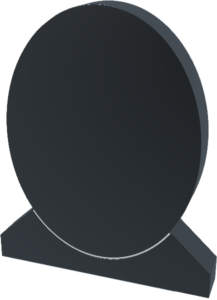 The shape of the headstone can also become part of the personalized design. Any shape is possible for modern headstone design. Angels, cars, motorbikes and teddy bears feature amongst modern designs.
Our aim is to assist you in the planning of a personal ceremony and to help you in making your loved one's story beautiful and breathtaking. We strive to assure you that the grave marker you create be will be the most fitting tribute to represent and symbolize your loved one.
Headstones Personalization
Headstones related to hobbies
The loss of a loved one can be a tremendously painful experience. The grieving are plunged into funeral arrangements, possibly for the first time in their lives. Many can feel overwhelmed by the planning and decision-making at this time of mourning.
After the ceremony the family and close loved ones must turn their attention to how to mark the grave by creating a fitting memorial to commemorate the life of the deceased. The long-lasting memorial which is created is the final gift which can be bestowed upon a loved one and, as such, much consideration should be given to the design.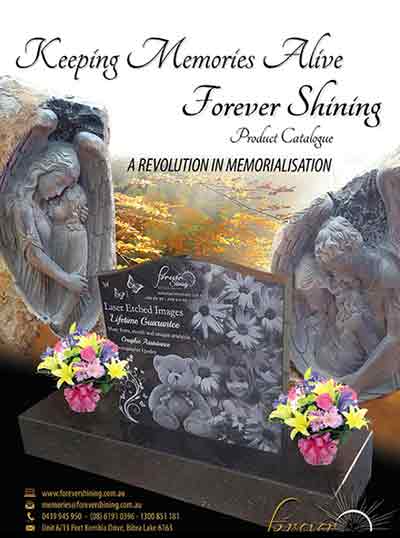 No matter how simple the design, feelings and personal sentiments can still be expressed and memories 'set in stone' to last throughout the years. However, tastes and styles change over time. Today, monument companies are able to provide far more than just a traditional headstone. Modern memorial manufacturers aim to enable customers to create personalised grave markers which most fittingly represent the life of the departed. Technological advancement means that memorials can now reflect the character, interests or hobbies of the loved one.
Many companies offer catalogs of set designs which can be modified for each customer with the price adjusted accordingly. The price of the memorial depends upon the size, shape, inscription and material chosen for the design and any accessories, such as flower pots, which can be added. In addition to this, a wide range of motifs, for example animals, sporting symbols or flowers, are available to attached to the grave marker in order to individualise the design.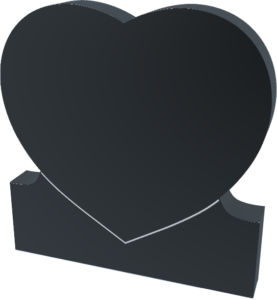 Some companies can provide a far more personalised service, enabling the customer to have full input into the design process. Despite their uniqueness, such original designs can be created to meet demands of budget. They need not be beyond the reach of any customer. Reputable modern memorial companies can assist even the least imaginative amongst us to create something individual and special.
Grave markers can be created in any shape. Thus an avid football fan could have a memorial in the shape of a football, team crest or cup. Markers can be made in the shape of a dream car or motorbike.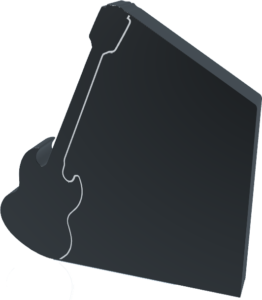 Music lovers can be commemorated with a beautiful headstone in shape of the guitar
These memorials look very impressive and they are perfectly suitable for departed in whose life music played a key role.
Elements such as engraving lyrics of the departed's favourite song in the inscription could complement the design.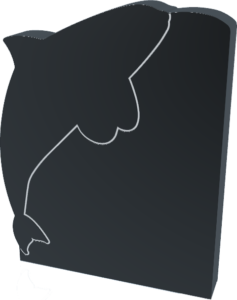 Headstones are available in the shape of various animals. Someone with a passion for animals or a much loved pet can be commemorated in this way
An animal can even be chosen to represent the character of the departed, for instance, a horse-shaped headstone, symbolising freedom, strength and happiness, would be appropriate for someone brave, who was enjoying.
Book-shaped headstones are another popular design. Such shapes are elegant and perfectly reflect the story of our 'earthly adventure'. Sometimes "our stories" come to an end unexpectedly and too early.
This can be especially true when called upon to create a memorial for a baby or child. Heartbreaking though the process is, grave markers can still be designed to commemorate the love and joy the young life gave to others. Designs for children often reflect the naivety and innocence of such youth.
Favourite characters, toys and teddy bears are among designs which have been chosen for children. Perhaps markers which have associations with much warmer memories ease a family visit to the gravesite. They give the impression that the departed child is comforted by something familiar and of great meaning in their short life whilst waiting to be joined by family in time to come.
British theologian, Richard Hooker, once said: "Think of your child, then, not as dead, but as living; not as a flower that has withered, but as one that is transplanted, and touched by a Divine hand, is blooming in richer colours and sweeter shades than those of earth."
If you still wish for originality in the design but are not tempted by something quite so personal, a heart-shaped marker would reflect love for the departed. The heart shape makes a beautiful memorial and it is a universal symbol of love for either women or men.
Monument companies can provide you with memorials which are made in compliance with regulations adopted by a local cemetery. It should be noted that some cemeteries have restrictions on sizes, materials, shapes, or colours. Reputable monuments can check these regulations on your behalf or assist you in this process.
The departed loved one was a unique character, like no other. A tradition headstone may be an simple choice, but does it truly reflect the life and personality lost? A unique headstone complements a unique life.
European Headstones
European Headstones Styles
Each country has its own beauty, history and culture. Religion has had a fundamental effect on each of these factors. Each religion has not only its faith, but also rites and rituals to be observed. Each religion requires conformity, whether that be to prayer or to ceremonies such as matrimony and burial. This is equally true of memorialisation.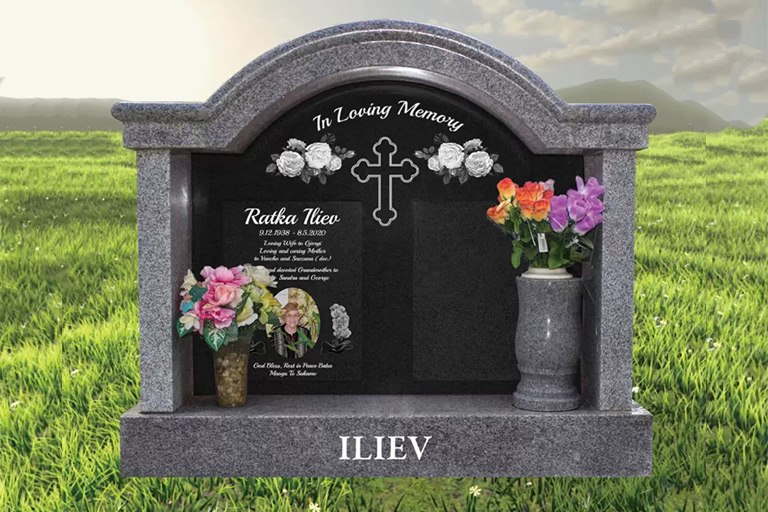 With this in mind, we will focus on styles of headstones commonly found in different European countries. Poland, Germany, Italy, Spain and France are predominantly Protestant and Catholic, whilst and the United Kingdom is divided into two major faiths: Catholicism and Church of England. In Russia almost half of total population adheres to the Russian Orthodox Church.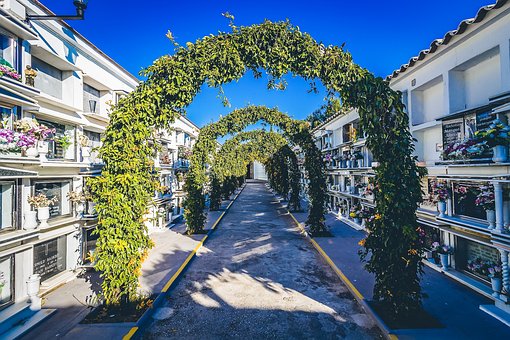 One of the most characteristic features of Spanish funeral tradition is that people are usually buried in a large memorial stones, (lápida in Spanish), which resemble huge walls with "drawers" for coffins. The grave is bricked in, but in front of the wall, there are plaques with inscriptions. This style of burial leaves little opportunity for accessories such as flower pots or candles. Small shelves or vases are built in to the design to hold small posies of flowers. Interestingly, many of the plaques are engraved with crests of Spanish football teams such as FC Barcelona or Real Madrid.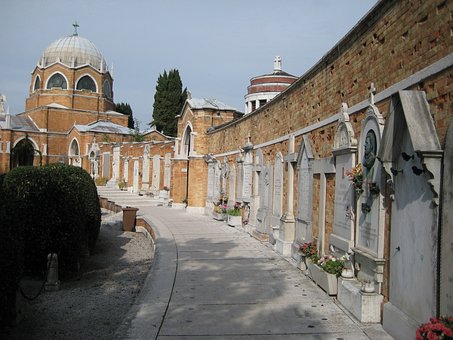 In older Italian cemeteries there are numerous chapels, monuments and big headstones. However, in modern cemeteries people are interred in the same type of 'burial wall' as in Spain. Italian cemeteries are now struggling with the problem of a lack of space. Italian cemeteries are brimful of ' burial blocks' with designated 'drawers' for coffins. Most inscriptions on Italian plaques consist of engravings of only the first and last names of the deceased, and the dates of birth and death. Sometimes, pictures are inlaid and small vases for flowers are attached.
Probably the most original and elegant headstone designs can be found in French cemeteries. As well as traditional and classical headstones and crosses, French funeral monument companies offer a wide range of individualised designs. Recently the market has been revolutionized by extremely unique designs. Personalised designs have become vibrant and colorful. Headstones now incorporate pictures that we might usually pick as wallpapers for our desktops. The images are high-tech and tasteful but can be controversial as well. Some argue that these memorials are out of place as they believe that the funeral ceremony and the death of family members should be regarded as a sad and painful experience. Distinctive book-shaped plagues containing dedications for deceased and pictures are becoming more commonplace.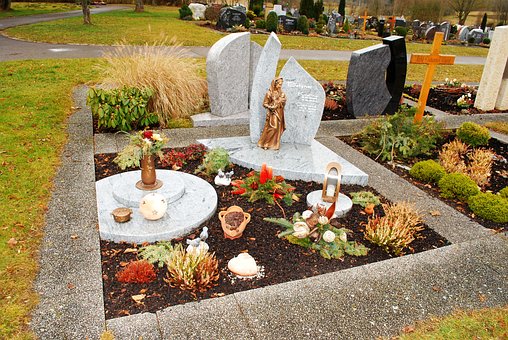 Grave marker types in Germany vary across the country. Germans are said to be quite bold in their memorial designs. The memorials are manufactured from a diverse range of materials. A variety of stone types are used, along with glass and steel. Many different shapes are also used. Candles and fake flowers are seldom seen in a Germany cemetery, however, lanterns containing holy water are often found. In older cemeteries in the southern part of Germany many wrought-iron crosses can be found. In other regions of the country crucifixes are mainly made of wood, while in the others huge plaques with mantel shelves abound. Modern German designs are largely minimalist in design, i.e., a discreet inscription containing only name, last name and birthand death dates of a deceased. Previously, all details such profession and marital status were included.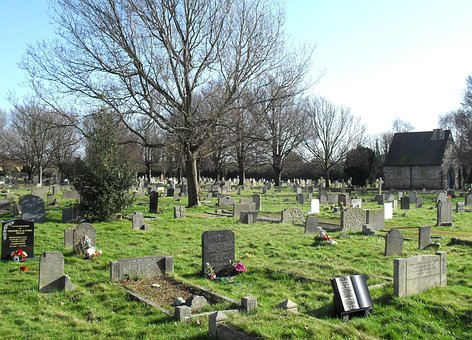 In the United Kingdom, the choice of grave markers has traditionally been wide and varied. However, over time, size and design have been limited mainly by demands on space. The most common form of burial marker has become the lawn-type grave. This has been encouraged by cemeteries on economic grounds due to the ease of maintenance with less effort being required to mow around individual graves. Additionally, the lawn marker is smaller and thus is far less expensive, thereby reducing funeral costs A rise in the popularity of cremation has also had a significant effect with a rise in the prevalence of cremation monuments Despite all of this, traditional grave markers are still available on the British market. Most commonly purchased are headstones, flat tablets and upright headstones, as well as cremation memorials. No matter the type of memorial chosen, more recent designs have become more personalised. Inscriptions include greater detail on the deceased and are far more personal in nature, often including poems, quotes or even song lyrics.
In conclusion, we can say that not only religion but also culture, economics, social history as well as weather conditions, all play their part in determining what type of gravestone which are the most popular in each European country. As with most aspects in life, technological advancement in the memorial industry is influencing design and delivering wider choice to the customer.